Naturopathy in India
Naturopathy, in Rishikesh India is a health treatment that combines modern techniques with traditional methods and is not a cure for any particular disease or ailment. It includes natural alternatives to modern medicine. Treatment methods include medicinal herbs, massage, acupuncture, exercise, and diet recommendations.
The purpose of naturopathy in Rishikesh, India is to treat an individual holistically: body, mind and soul. The objective is not only to prevent diseases but also to cure the root cause of the disease. Personal health plans are discussed with an expert, keeping in mind individual differences and the nature of their body and health. The Naturopathy center in Rishikesh, India, focuses on education and prevention. Hence doctors may offer diet tips and exercise. In addition to natural remedies, complementary medicine such as homeopathy, herbal medicine and acupuncture are also advised. One may also try tactile sensations such as massage and pressure to balance bodily functions.
The naturopathic treatment process entails the expert asking questions about diet, lifestyle, family background, and medical history. Pathological tests like blood tests and stool and urine analysis may also be advised in the treatment. Once all the information is collected, a treatment plan is developed to address all areas of life and provide the body with the best chance to heal itself. Naturopathic physicians may also refer clients to other practitioners as part of a holistic healthcare approach.
The aim of naturopathy treatment in India is to stimulate the body's ability to heal itself, prevent health issues and encourage personal responsibility for the maintenance of health.
About Naturopathy Treatment in Rishikesh
People visit naturopathic doctors for various health-related reasons, general health conditions, and treatment of specific ailments. Naturopathic doctors in Rishikesh use a variety of therapeutic approaches -
Diet
Poor diet may lead to the accumulation of toxins, giving birth to various illnesses. Unprocessed fresh foods are recommended to maintain proper nutrition.
Medicinal herbs
Medicinal herbs are used to fight diseases and destroy infections, soothe the body, improve the quality of blood by removing toxins and increase the functioning of organs.
Physical therapy
Different massage therapies, like acupressure and acupuncture, are recommended.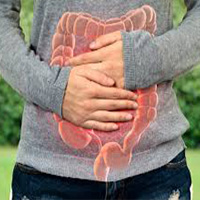 Detoxification
Naturopathic doctors may advise different ayurvedic detoxification procedures like Panchakarma.
Psychotherapy
Stress and emotional conflicts may hinder the process of healing. Stress management and mental health are also given importance in this process.
The principles of naturopathy treatment in India are-
Naturopathy believes in the power of nature and its innate healing abilities.
It treats the underlying root of the ailment.
No severe side effects are produced in naturopathy treatment.
Naturopathy is holistic healing that considers the individual's life's physiological, psychological, emotional and social aspects.
Naturopathy helps the individual to take accountability for his health and learn self-care.
Naturopathy may also prevent the onset of the disease by simply removing certain harmful lifestyle habits.
Naturopathy Treatment in Rishikesh, India
Naturopathic doctors in Rishikesh treat patients holistically. It considers an individual's biochemistry, biomechanics, and emotional tendencies. Some organic remedies that constitute naturopathy treatment in India are Sun therapy, Mud therapy, Hip Bath Massage, Chromotherapy, Hydrotherapy, Fasting, Cupping, Aromatherapy, Chiropractic, and Acupressure.
Naturopathy center in Rishikesh, India
Shiv Holistic Yoga is one of the top naturopathy centres in India is India's first ISO-accredited yoga institution which also shares partnerships with many prominent sports and health clubs in Mumbai. The institute is a non-profit foundation founded by yoga master Dr. Shivkumar Mishra. This naturopathy centre in Rishikesh offers yoga teacher training courses, training for the corporate sector, and personal and group yoga classes. Shiv Holistic Yoga School is the best naturopathy center in India which focuses on promoting natural healing by purifying the mind and body through original Ayurvedic techniques. They follow a 3H vision which constitutes Holistic, Health and Healing. They believe in holistic healing of individuals and provide awareness of yogic education in society.
Benefits of Naturopathy Treatment
Naturopathy works on a holistic level, taking into consideration the individual's physiology, psychology, emotion, and spirit. It offers an extensive range of benefits.
Naturopathy focuses on disease prevention followed by correct nutrition to achieve an immune system. Natural remedies have the power to holistically treat many of the most common ailments found in traditional medicine. The most common disorders and ailments treated with natural medicine include indigestion and allergies. There are headaches, colds, and skin conditions such as eczema and psoriasis. The most crucial part of treating symptoms is diet and another part of the natural healing process.
Naturopathy has the power to treat the most common ailments found in traditional medicine holistically. The most common ailments treated with natural medicine include indigestion, allergies, headaches, colds, and skin conditions.
Sleep is one of the crucial elements in our life. Combining the herbal treatments and nutritional plans offered in naturopathy contributes to better sleep habits.
Naturopathy treatment in India offers several treatments according to personalized needs. Natural supplements, herbs, homeopathy, reiki, and acupuncture, are combined for treatments.
Naturopathic treatments help patients connect with themselves. It Helps them to understand their bodies. Finally, it helps to understand what the body is conveying in symptoms. It is a highly individualized therapy that supports self-care decisions to prevent future health issues.
Naturopathic practices aim to treat underlying diseases safely and restore the body's natural functions by stimulating the body's healing powers.
Naturopathy stimulates positive thinking, reduces stress, anxiety and depression, improves overall health, improves perception, and enhances the ability to deal with health-related problems.
Frequently Asked Questions
The principles that guide the practice of Naturopathy treatment are-
It believes in the natural healing power of the human body.
Naturopathy identifies and eliminates the root causes of patient health conditions.
It does not offer treatments that may have severe side effects.
It believes in holistic treatment.
It promotes prevention.
Educates the patient to take responsibility for his health.
Naturopathy combines traditional medicine with conventional health care. It works on a more individual level and meets the needs. Naturopathic Doctors create a treatment plan that considers all aspects of a person, physiological, psychological, social and emotional. Research shows that naturopathic treatments effectively treat cardiovascular and musculoskeletal issues, type 2 diabetes, PCOD, and depression.
The goal of naturopathy is to support the body's ability to heal by utilizing diet and lifestyle changes along with remedies such as herbs and massages. Naturopathy is a holistic medical system that helps people connect with their inner selves, allowing them to understand their minds, body and thoughts better. As people get to know their body better, they begin to understand its language and what the body is trying to tell them. Naturopathy helps an individual to be aware of his body's needs and take responsibility for his health.
The different naturopathy techniques include Sun therapy, Mud therapy, Acupuncture, Acupressure, Hydrotherapy, Steam therapy, Hip bath massage, Chromotherapy and Fasting. All these different modalities use natural elements like water, steam, mud, and warmth from the sun to treat various disorders of the mind and body.
It can take at least six months to 2 years for a person to heal appropriately, depending on the severity of their illness. If a patient with a chronic or terminal illness decides to seek naturopathic treatment, it may be necessary to continue a doctor-recommended routine for the rest of their life. Strictly following the doctor's advice will ensure lasting results from your naturopathic treatment.